A warm welcome to DVCon Europe 2021!
First of all, I hope that you and your loved ones are doing well and that all of you are in good health.
In this covid era, we have realized a new set of problems and opportunities which need to be addressed. Our generation is witnessing the steepest technological growth ever seen and innovations and modern gadgets are more of a necessity today than a luxury. This moment in time, really validates the need and the importance of semiconductor technology and how that allows us to be in much more connected world and enable completely new use cases.
And what this means is that the complexity of chip design and verification challenges are growing exponentially in the semiconductor industry. To keep us synced to the demand of advanced methodologies, tools, and techniques, we understand that DVCon Europe has a special responsibility. Especially when most of our peers are working from home office with a very little opportunity to share ideas.
The Design and Verification Conference (DVCon) and Exhibition provides attendees around the globe with the industry's most comprehensive technical program focused on the design and verification of electronic systems. It is also that time of the year when we celebrate, promote and reward some of the brilliant ideas from the authors who are carefully shortlisted from the hundreds of submissions. We also get an opportunity to hear from industry leaders in form of keynotes and panel sessions.
DVCon Europe, together with Accellera's co-located SystemC Evolution Day, is all set to provide an extraordinary stage to showcase the finest innovative ideas, use cases, methodologies, languages and standards which are helping you today and going to help our engineering community tomorrow. You will also get an insight to the latest Accellera system initiative activities, standards and working groups.
Last year, DVCon Europe 2020, was a huge success. It was the first 'virtual' DVCon with so many unknowns but despite all the challenges, the virtual conference was very well organized and well received by the wider audience from 90 organizations and as many as 28 countries.
While we missed a lot being in Munich and meeting our peers at our usual venue in the hotel, however, as every cloud has a silver lining, we also observed few blessings in disguise from the conference being virtual. It was much easier for the companies to send their engineers to DVCon last year, as the total out of office time was reduced to half and the cost to company was reduced significantly with no travel and accommodation needed. Also, at an individual level, it was very convenient for an attendee to attend the sessions live and also be able to watch some of the recordings later. Our experiment with virtual experience rooms was very successful and the audience appreciated the importance of being able to interact and network with peers (avatars) in (virtual) reality. Obviously, huge efforts went into bringing up this virtual conference setup from scratch and this is a testament of the resilience and the passion of our steering committee and sponsors to serve the industry even in a trying time.
Given the current scenario and uncertainty in terms of covid variants and vaccinations, we are happy to organize this 8th edition of DVCon Europe as a virtual conference and exhibition. This year we plan to have more improvements and advancements in the 3D virtual experience. As always, we will have technical paper presentation, tutorials, panel, and keynotes, with the same spirit of organizing this prestigious conference for the users by the users.
Mark your calendar: DVCon Europe 2021 takes place from October 26 to 27, followed by the SystemC Evolution Day on October 28, 2021. Obviously, we will be closely monitoring the covid/vaccine situation and if necessary, we will adjust the format of the conference.
The DVCon Europe steering committee and Accellera Systems Initiative are looking forward to receiving your paper, tutorial, or panel submission for DVCon Europe 2021.
Let's join hands because if you have an idea, we will show it to the world!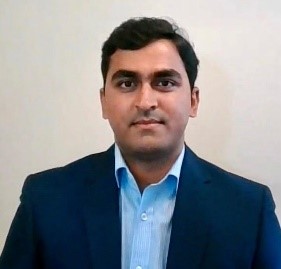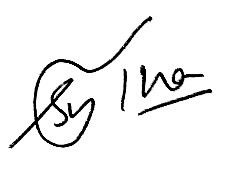 General Chair, DVCon Europe 2021